What can I do with a Government degree?

Alumni of our BA Government, Supplementary Major in Law & Society, MA Government and Masters of Public Administration (MPA) programs have gone on to top graduate and law schools and to rewarding careers in the public, non-profit and private sectors. We are proud and excited by their singular accomplishments. A few of their many stories are featured below.

If you are an alumnus or alumna and would like to share or update your story with us, please contact the Department head, Dr. Neil Harvey, at nharvey@nmsu.edu. We would love to tell your story as well.


BA Government

Matthew Smith, BA Government, 2000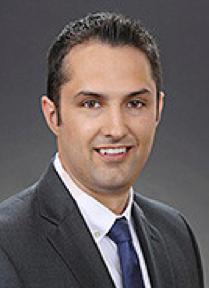 I am an attorney, former Marine, and proud NMSU alumnus! Prior to attending NMSU I served for 4 years in the Marine Corps. NMSU was very supportive of me as a veteran, and my education there provided me with a strong foundation to succeed in law school and as a practicing attorney. After graduating from NMSU I attended Cornell Law School in Ithaca, NY. Many of the things I learned there were already familiar to me because of my experience at NMSU. More importantly, NMSU taught me valuable lessons about rigorous studying, attention to detail and critical thinking that have helped me throughout my education and career. My professors were supportive and encouraging throughout the law school application process, including providing comments to my admissions essay, writing letters of recommendation, and even hosting law school admissions test prep sessions for aspiring law students. After graduation, I practiced at firms in Texas and California before moving "in-house" at Amazon as Corporate Counsel.

Sean Milligan, BA Government and Law & Society Supplementary Major, 2003
Image may contain: 1 person, smiling, suit and eyeglasses

After receiving his bachelor's degree in Government and Law & Society with honors from New Mexico State University, Sean Milligan studied law at St. Mary's University School of Law, receiving his juris doctorate Summa Cum Laude in 2006. Sean began his practice in Houston in 2006 as a commercial litigator. In that capacity, Sean tried a number of cases to verdict, handling a wide range of commercial disputes. After serving as a law firm litigator for almost nine years, Sean decided to move in-house and took a position of Senior Counsel at Travelers Insurance Company in 2015. In that capacity, Sean manages insurance coverage litigation on behalf of the Company and advises claim adjusters on insurance coverage. Sean has also taught a variety of courses in the paralegal studies program at San Jacinto College in Houston.



Michael Kiehne, BA Government and Law & Society Supplementary Major, 2005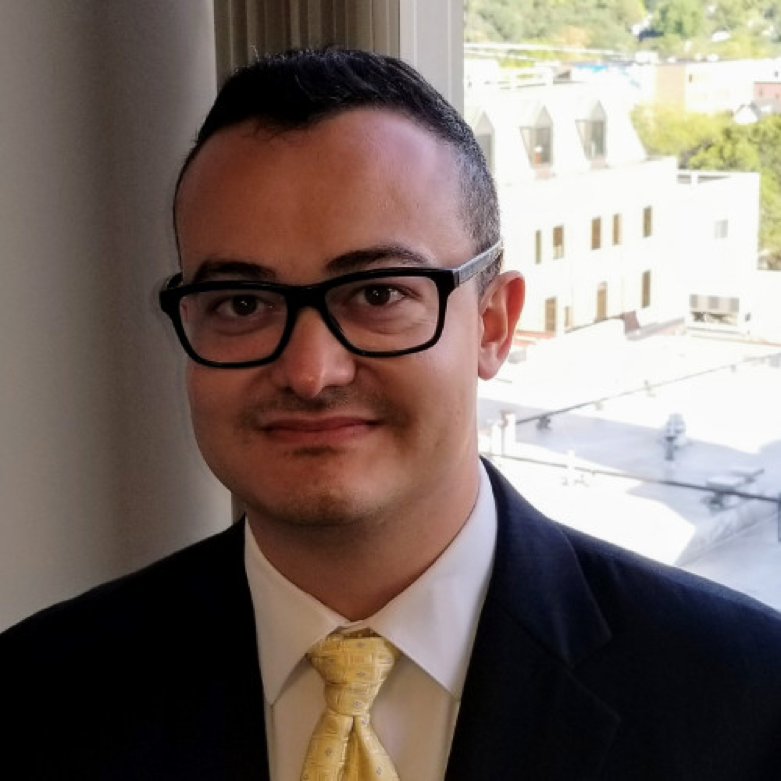 Attorney at Michigan Legal Help Program. The first government class I took at NMSU really sparked my interest in American government, laws, and politics. The following semester I signed up for two more classes with the department, and I was hooked. What drew me to this major wasn't just the subject matter, it was the environment the professors created; one where critical thinking and looking beyond what was written in our course materials were required for each class. The government courses I took at NMSU truly gave me an understanding of how the world works, from local municipalities to international law. I can say this with confidence because after graduating from NMSU I immediately started my graduate studies as part of an international scholars program; I studied in Barcelona, Spain for and Shanghai, China. I eventually moved to Michigan for law school, and sat for the Michigan Bar. I now work for a program that helps self-represented litigants with a plethora of legal issues across the state. My Government Degree from NMSU prepared me to tackle the challenges I faced in my graduate studies as well those I now face in my career.



Art Terrazas, BA Government, 2010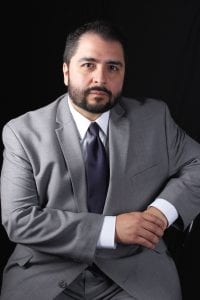 There is an old cliché about college being some of the best years of your life. I cannot attest to other colleges or universities, but for me, it is true. I have always treasured the time I spent studying at NMSU, and the faculty in the Department of Government ares one of the main reasons why. It is a uniquely gratifying and exciting experience to go to a place where you can be introduced to new ideas and discuss politics, policy, and political philosophy with a group of talented professors who are just as excited to teach as you are to learn.
The education I received wasn't just fulfilling; more importantly, it prepared me for a life working in politics and public policy. Whether I was in Washington D.C,, or in graduate school at the University of Southern California, I always had the knowledge I needed to perform well. The Department of Government is a hidden gem, and I am honored to have received my education from it.


Sarah Casson, BA Government & Spanish, 2013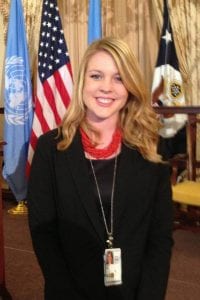 Graduate Student at Johns Hopkins University School of Advanced International Studies. The NMSU Government Department provided a launching pad for my career and continued studies today as I pursue a master's degree in international relations at Johns Hopkins University School of Advanced International Studies in Washington, DC. My interest in international relations began at the U.S.-Mexico border where I took classes with Dr. Harvey and had the opportunity to pursue this interest further through an independent study. I also got involved with the Model United Nations Team, where I researched conflicts happening around the world and participated in conferences in New York and Montreal. The Government Department helped me apply and ultimately secure internships at the U.S. Senate and the State Department. The department gave me lots of flexibility to study abroad in Mexico, Spain and Chile, where I cultivated a strong interest in Latin America. When I returned from Chile, I completed my senior thesis on Chilean fishing policy with the help of Dr. Harvey as my thesis advisor. After graduation, I completed a Fulbright fellowship in Colombia and spent three years working on the Latin America team at Guinness World Records in New York. I am grateful to all of professors in the government department for helping me develop the confidence, public speaking and research skills to succeed professionally and academically.



Tiffany Cox, BA Government and Economics double major, 2015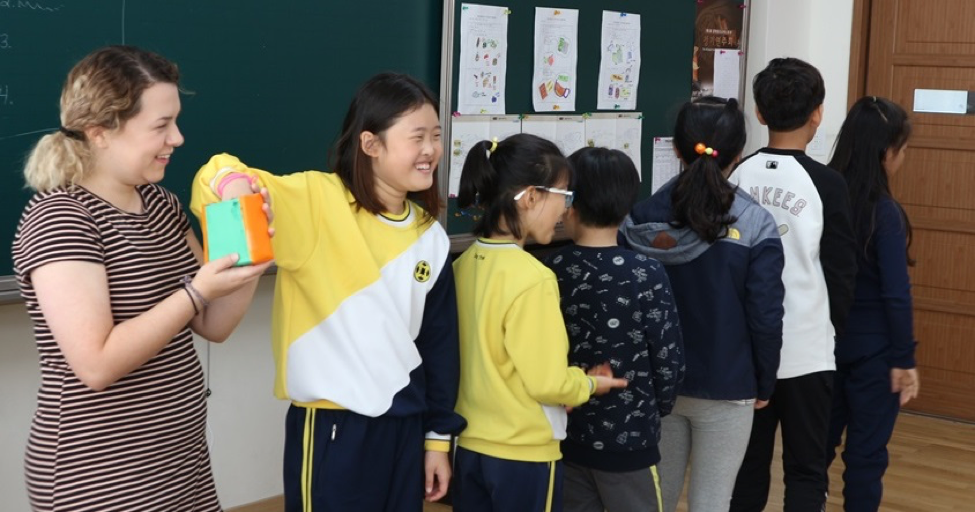 I am currently serving as a Fulbright English Teaching Assistant in South Korea. Becoming a Fulbright grant recipient has been a dream of mine since high school, and thanks to the NMSU Department of Government, this dream has become a reality. From my very first introductory Government class to my final presentation for "Senior Seminar," I had always felt that the department's courses broadened my knowledge – my professors taught me how to think critically of the world around me and how to create innovative solutions to the global issues we studied each day. Little did I know that these courses and the professors who taught them would also prepare me to become a global ambassador for the Fulbright Program. The mentorship I received from my professors helped make my academic endeavors abroad in England and South Korea a success. Additionally, guidance from those same dedicated professors encouraged me to purse an internship on Capitol Hill with U.S. Senator Udall – not only did I receive academic credit for this internship, but I also received my first full-time job offer from Senator Udall's office because of the internship and recommendations from the faculty within the Government Department. Ultimately, participating on the award-winning NMSU Model United Nations Team prepared me for the Fulbright by challenging my curiosity and imparting on me the confidence to be a great public speaker, which I utilize every day as an English Teaching Assistant and as a cultural ambassador in Korea. As a student, I knew that the NMSU Department of Government granted me with a wonderful degree program, but now, as an alumna in the field, I can see that the Department gave me an even more important gift – opportunity and the means to attain it.




MA Government
Dr. T. Mark Montoya, MA Government, 2000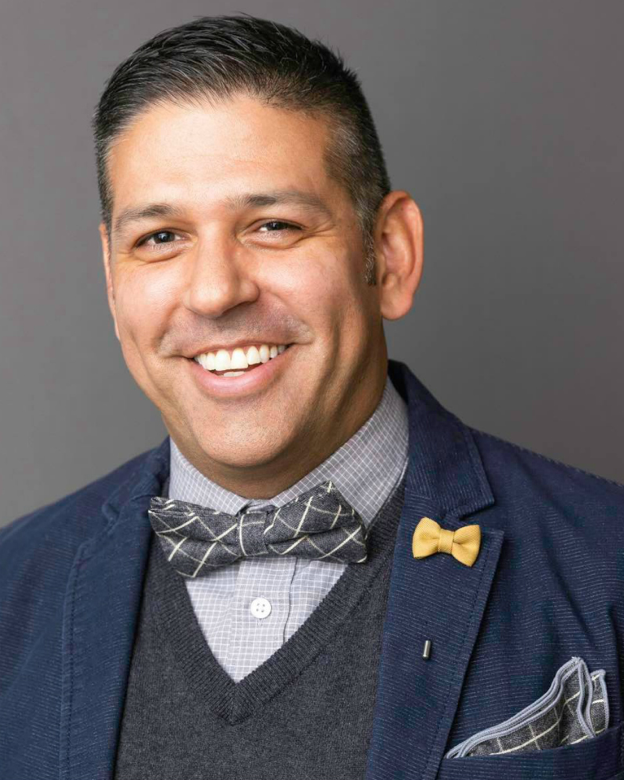 Assistant Professor of Ethnic Studies, Northern Arizona University. My time at NMSU and the Department of Government contributed significantly to my research interests, to my theoretical approaches, and to my pedagogical development. In other words, I learned a lot! This has everything to do with the faculty and staff. I cannot count the number of times my mentors, my teachers, and my friends encouraged me and inspired me. I am so very humbled to have come through and from this Department. I am currently an Assistant Professor of Ethnic Studies at Northern Arizona University (NAU). My research and teaching focus on Latinx Studies, US-Mexico Borderlands, citizenship, race politics, first-gen student experiences, and hip-hop. My recent publications include, "It Takes a Nation of Millions: How to Freestyle a Hip Hop Curriculum (2019)," "Bad Fences Make Bad Neighbors: Challenging the Citizenship Regime in the U.S.-Mexico Borderlands (2016)," "Rage, Courage, Encourage: A Culture and Teaching/Learning Autobiography (2016)," and "But It's a Dry Hate: Illegal-Americans, Other-Americans, and the Citizenship Regime (2016)." I have also been involved with NAU's First-gen Programs and Student Initiatives, NAU's New Student Orientation, the NAU Commission for Ethnic Diversity, the Northern Arizona Dream Fund, and the Board of Directors of the Association for Borderlands Studies (term 2013-2016). Finally, I was named the NAU College of Social and Behavioral Sciences Teacher of the Year (2014-2015) and serve with NAU's Teaching Academy as an affiliate. (Update 2/25/19: Dr. Montoya was granted tenure and promotion to the rank of Associate Professor in the spring semester of 2019).



Enkela Vehbiu, MA Government, 2004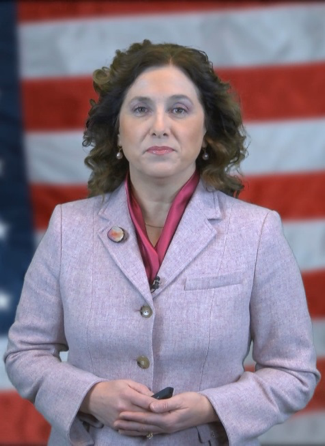 Journalist and Founder at New Americans Media, LLC.
The Department of Government at New Mexico State University opened the door to my American life.
Coming from journalism and a graduate of the University of Tirana, Albania, I earned my master's degree in International Relations from the Department of Government, NMSU, in 2004.
Academically at NMSU, I gained solid knowledge, scientific thinking, and research methodology. I was taught by wonderful educators – prepared, dedicated, concerned, strict and yet caring, encouraging and understanding. Life-wise, I gained values that continue to guide me – principles of right and wrong, power of debate, acceptance of others, and the constructive nature of discourse.
But the biggest gain for me has been the visionary thinking that was instilled persistently and honestly in us by our professors. Considering life's circumstances, we gain a vision that enables professional growth, while being a responsible member of the society. It is because of this visionary dimension and deductive thinking that I gained at Department of Government, that I find myself today doing what I love – journalism – while trying to fulfill my societal obligation by helping immigrants like myself assimilate into American society.
Lastly, a bonus that I wish I had appreciated more, is Las Cruces' location – physically in the United States, the city is a symbiosis of American and Latino cultures. Discover the city while you can.
The Department of Government at New Mexico State University is a great place to start your life journey.



Jair Araiza, MA Government, 2013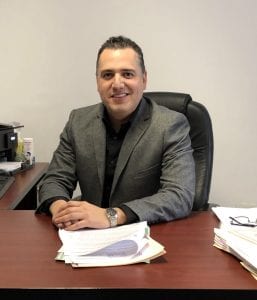 Human Rights Officer. Receiving my master's degree in government at NMSU was definitely an experience that largely defined my current professional life. The vast knowledge of my teachers in political science and public administration helped me to learn in depth the diverse aspects of government, particularly issues related to international relations, comparative politics, and international law. Given my interest in public policies developed in Mexico and other countries of Latin America, the vocation, experience, and generous support of my advisors was a key factor to focus on the study of the rule of law and the field of human rights. After graduating with honors, I returned to my hometown, Chihuahua, Mexico, where I have served as a human rights officer for a local human rights institution for the past 5 years. Since then, I have been following this career path, and I still maintain a close relationship with the Department of Government of NMSU, as I still go from time to time to visit my teachers and staff, grateful for what they taught me, thankful with the knowledge they shared with me and the tools that NMSU gave me to succeed in life.



Catie Ford Robinson, MA Goverment, 2013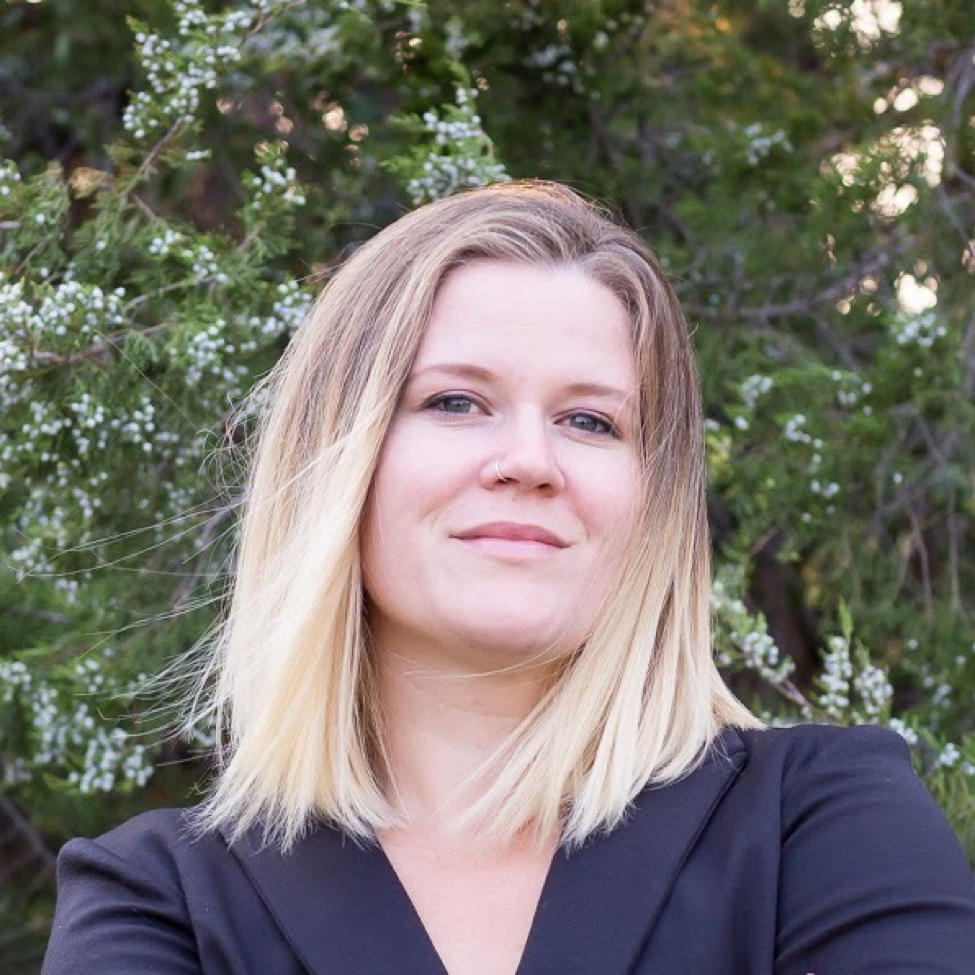 I completed my M.A. in Government at New Mexico State University in May 2013. As a military spouse, I have moved twice in the last five years since graduation. I left NMSU with a job offer to be a Political Science Adjunct Instructor at Antelope Valley College in Lancaster, California. Two years later, military orders brought us to Wichita Falls, Texas, where I quickly became invested in the community. I have been heavily involved in local politics and even ran for elected office in November 2018. My campaign was unsuccessful, but what I did achieve is something that will benefit future Texans who may want to run for office. As a mother of two young children, I had to pay for childcare in order to run my political campaign but wasn't legally allowed to use donations from supporters to help pay for it. I petitioned the Texas Ethics Commission to allow candidates to use political contributions to pay for childcare during campaign-related activities–and I won. My time in the Government Department at NMSU was instrumental in giving me the confidence to not only know my worth but to be an advocate for that worth when presenting myself to employers and voters. I credit my professors at NMSU with forcing me to work harder than I wanted to at the time, and with helping me hone my public speaking skills, and of course my love for politics.



Marianne Bowers, MA Government, 2014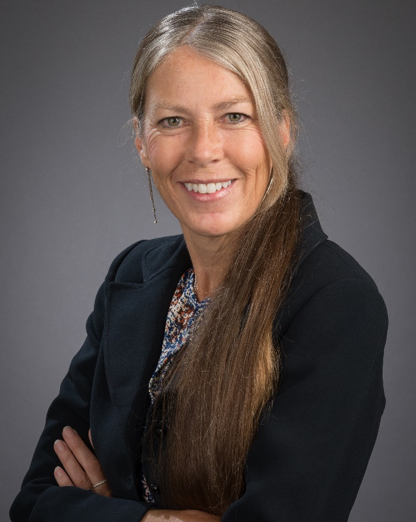 Attorney, Eaton Law Office, Albuquerque. I applied to the Government Department at NMSU to study U.S.-Mexico border issues. My interest stemmed from my personal experience of parenting two multi-cultural children whose paternal grandfather first migrated to the U.S. from Mexico as a Bracero farmworker in the early 1960s. With the University located near the U.S.-Mexico border, I knew that I would be able to pursue research into local, regional and international border policies. The Government Department provided a great team of professors who supported every aspect of my research. I was initially steered toward a service learning course at a border NGO which led to a comprehensive research project looking into the healthcare needs of border farmworkers. With support and input by NMSU Government Department professors, and through rigorous coursework that I took through the Department, I was able to utilize mixed research methods to interpret qualitative and quantitative data on whether border farmworkers have access to healthcare. Also, with the support of my professors, I presented my research at the Midwest Political Science Association in Chicago. My work at NMSU paved the way for a subsequent international affairs degree from a top-ranked international politics university.



Joshua Lew McDermott, MA Government, 2015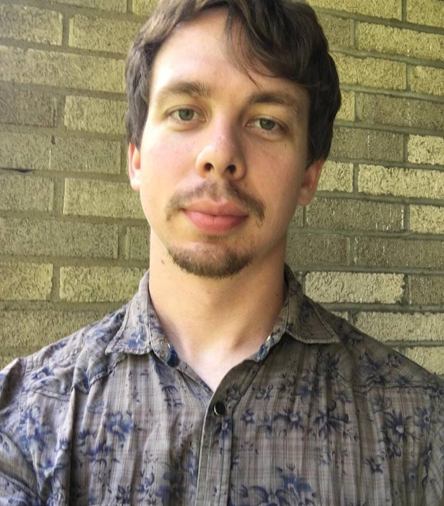 PhD Candidate, Sociology Department, University of Pittsburgh. My time in the government graduate program at NMSU was formative for me as a young scholar and activist. The faculty at NMSU and the climate in the government department made feel especially welcome and encouraged; I forged lifelong friendships and professional relationships during my time there. Thanks to opportunities offered by the department and the university, I was able to do field work in West Africa that has laid the groundwork for my career; I also became connected to and interested in issues related to Mexico and the borderlands which have led to publishing and research opportunities. During my time at NMSU, I met great thinkers and people, became involved in the community, and gained the intellectual foundations necessary to be a successful young researcher and college instructor. The department at NMSU actively encouraged me to innovate and explore within my research. I can honestly say that my time in the government department at NMSU was one the richest periods, both personally and intellectually, of my life.



Diana Bolsinger, MA Government, 2016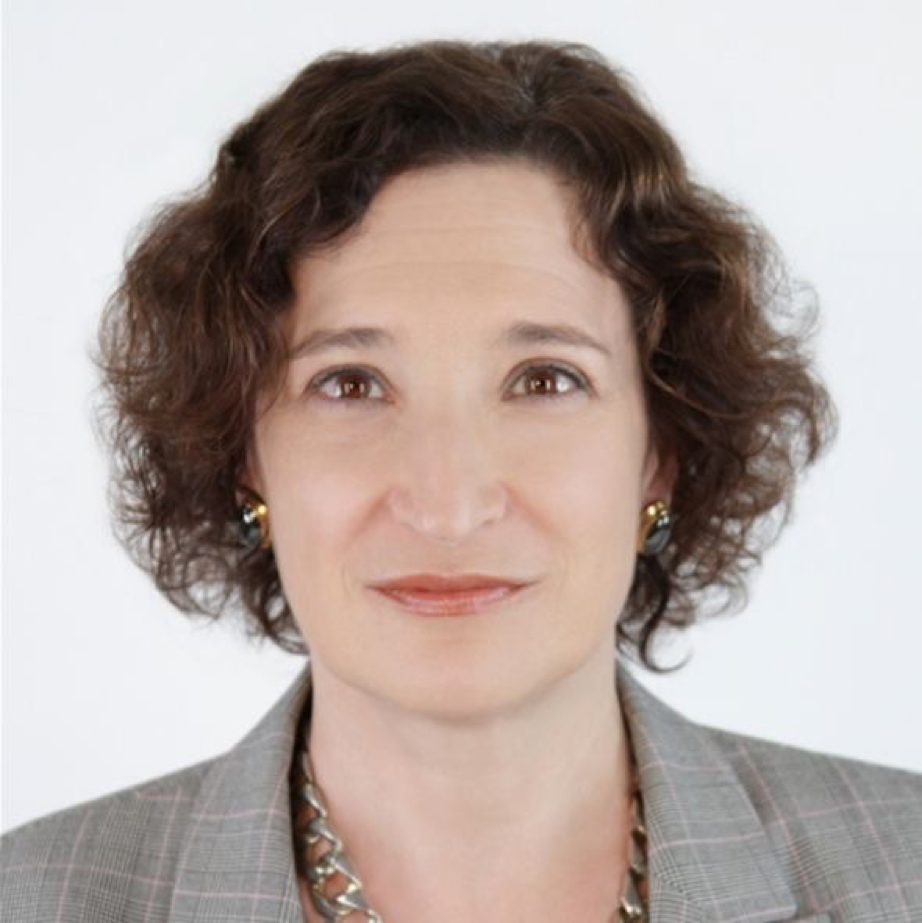 The same NMSU Government program that gives young students such a great start on their careers was perfect for making this retiree's lifelong dream come true. I've always wanted to earn a doctorate and teach in a university. NMSU's Masters of Arts in Government program turned out to be the perfect first step towards a new career. Now that I'm a doctoral student at the LBJ School at University of Texas, I'm more grateful than ever for the mix of coursework and personalized guidance that NMSU gave me. NMSU courses were rigorous, well-taught, and turned out to have been the perfect preparation for doctoral work. Best of all, I was able to personalize the program to fit my own interests. The program's small size means that the faculty knows each student as an individual, working with us one-on-one to build the skills we need to move forward. As a Graduate Assistant in the Government Department, I got a head start in learning professional research and university teaching skills. Working individually with NMSU Government professors on my thesis gave me first-hand experience in conducting independent research. NMSU professors gave me the support and encouragement to present a paper at a major political science conference, long before many of my peers in my doctoral program. Today, I'm using the skills in qualitative analysis and critical thinking I learned in Government classes to research in presidential archives, write my dissertation proposal, and contribute to professional debates. In short, I'm much further along to fulfilling a dream thanks to the support and professional skills of the NMSU Government faculty. I couldn't recommend the program more highly.




Masters of Public Administration (MPA)
Daniel Bolsinger, MPA, 1985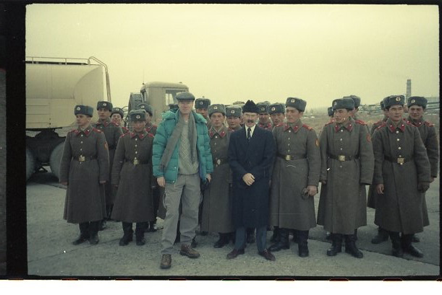 Operation Provide Hope. Charge d'Affaires, Ed McWilliams on the right. Kyrgyz soldiers assisting with offloading the aircraft.



My MPA degree from NMSU took me places I never would have dreamed of. During my career as a Foreign Service Officer from 1985-2012, I served in Zaire, The Philippines, Kyrgyzstan, South Korea, Iraq, Afghanistan, and Yemen. One highlight of my career was the chance to be part of a five-person team that opened the US Embassy in Bishkek, Kyrgyzstan as the former Soviet Union fell apart. In January 1992, I was sent as the General Services Officer (GSO) responsible for obtaining supplies, housing, vehicles, and arranging diplomatic flights into the country. I coordinated with the Kyrgyz Foreign Ministry, served as backup Consular Officer, liaised with the small American community, and supported a constant stream of official visitors. All of this was conducted in a country that was trying to transition from a Soviet style economy and market. The management generalist skills I learned in the MPA program at NMSU were key to my success, not just opening our embassy in Bishkek, but during my entire career.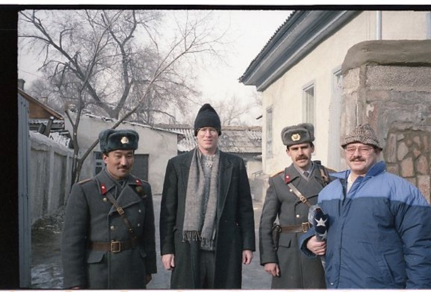 Opening Ceremony, standing with Kyrgyz Militia Guarding the Embassy. Embassy Deputy Chief of Mission on the right.



Charlene Shroulote-Duran, MPA/MCJ, 2012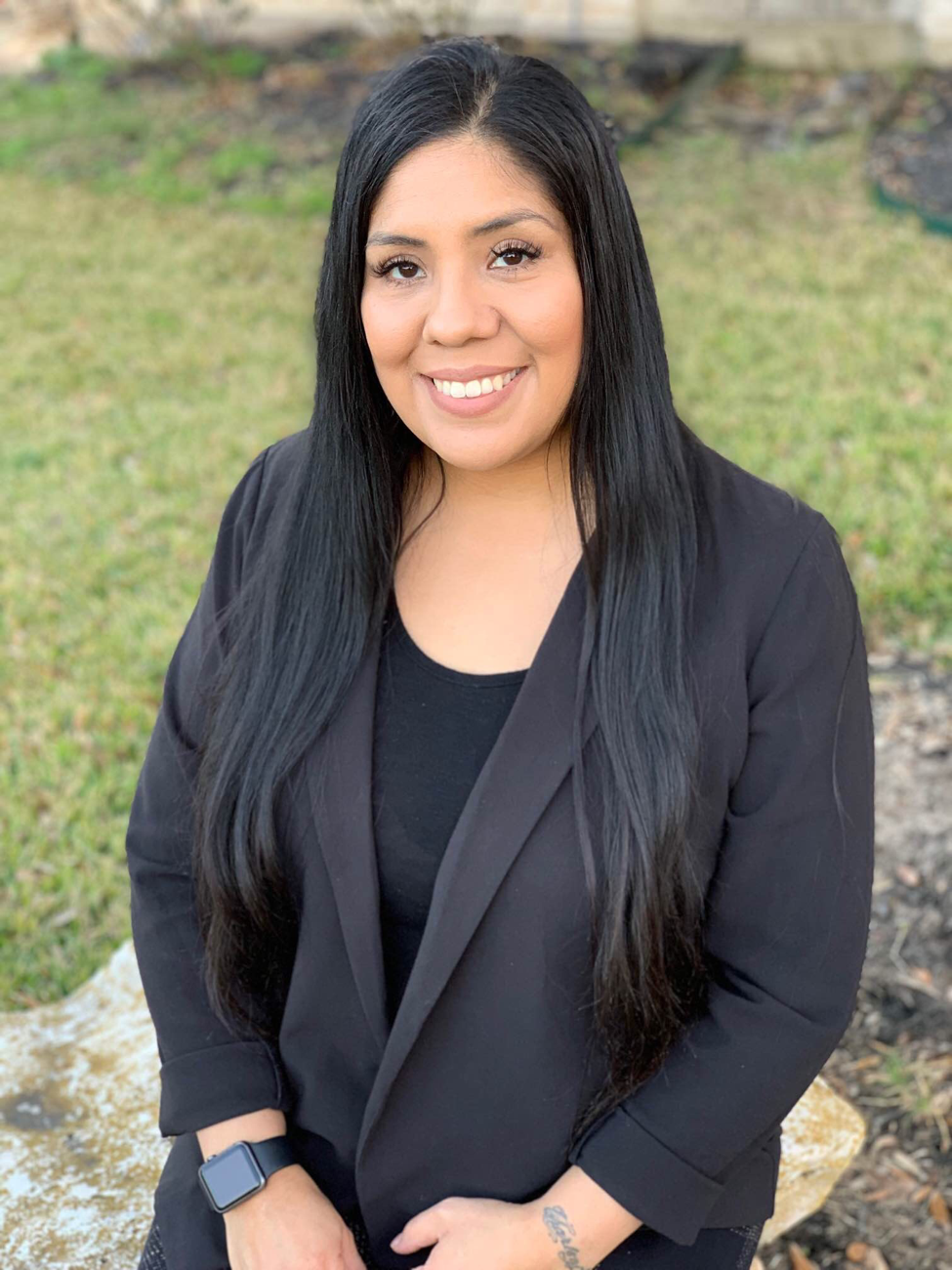 Associate Director, Institute for Sustainable Communities | Texas A&M University.
College Instructor of Criminology and Criminal Justice (Online) | NMSU Department of Criminal Justice.
When I transferred to NMSU in 2006, the university did not have my major, so I did some research and decided Government was the best choice for me. Immediately, I knew I had made the right choice. Classes were interesting, engaging, and I had some phenomenal mentorship. In fact, several professors in the department were so instrumental in my growth and success as a student. Even when I had crazy ambitions and needed letters of support on short notice or help with writing personal statements they were always there and extremely supportive. Upon completing my undergraduate degree in Government, I decided to stay at NMSU and pursue an MPA. The program offered courses that challenged me to be a better writer, researcher, and student. Courses like Public Budgeting, Qualitative Methods, Public Sector Human Management, and Public Policy Analysis prepared me for real-world practice and for positions I hold today. Since completing my MPA, I have taught at the university level in both the Political Science and Criminology/Criminal Justice departments at New Mexico State University, Lincoln Memorial University, and the University of Tennessee. Recently, I accepted a new position as Associate Director for the Institute of Sustainable Communities at Texas A&M University which works to build partnerships and develop research initiatives with vulnerable communities to ensure safe and sustainable living conditions. The knowledge and skills I gained from the Government and MPA program readied me to enter the workforce prepared to do my job effectively and with confidence.



Denise Terrazas, MPA, 2013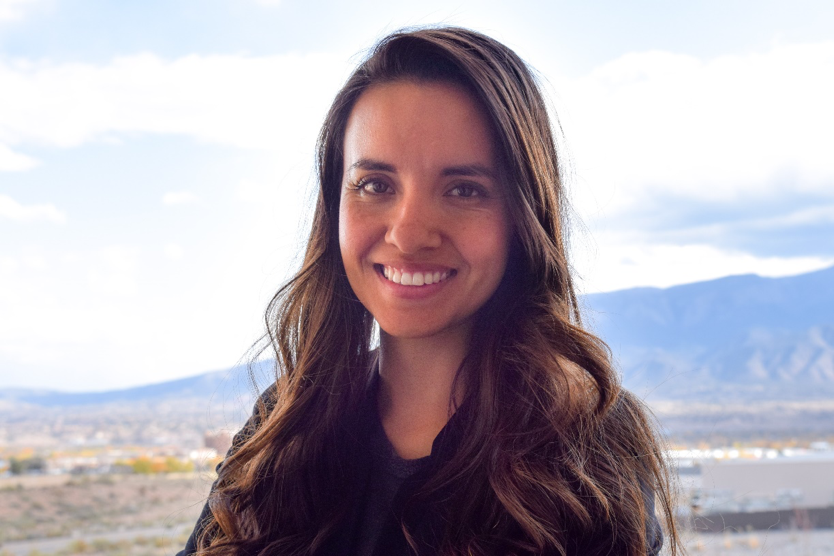 Program Evaluator, New Mexico Legislative Education Study Committee. While my undergraduate degree was outside the Department of Government at New Mexico State University, taking one course in government pushed me to change my career path. After completing my bachelor's degree, I pursued a Master of Public Administration, and it turned out to be one of the best decisions I have made. The professors in the department were helpful before, during, and after the graduate program's application process. In my first semester, one of my professors told us that although we weren't attending an Ivy League school, he was committed to giving us an Ivy League school education in his classes – and he certainly followed through. I learned a lot about government and much more about my potential and the kind of discipline it takes to achieve my goals. This experience played a key role in my decision to become a teacher after graduation; I wanted to help students feel the same sense of empowerment I felt on my path to completing a master's degree. However, my interest in government and policy, which was fostered during my time in graduate school, never ceased. I realized I wanted a job that combined my interest government and passion for education, particularly the role government plays in education at every level, which led me to where I am today. I am a program evaluator for the New Mexico Legislature, where I do research in education policy and programming. I find myself regularly applying the knowledge, research skills, and grit I absorbed and practiced under the guidance of the Department of Government at NMSU.



Laura Mendez, MPA, 2016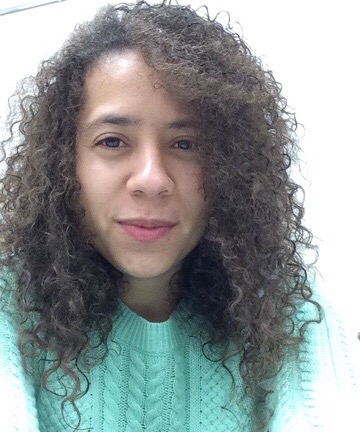 Teaching Assistant at Kent State University. Having studied my Master's degree at New Mexico State University (NMSU) ignited my academic career substantially. The education and accompaniment received from the Government Department's faculty enhanced my knowledge and skills in academic research in the area of political science. The teachings in public administration and government very much leveraged my background in Economics received from excellent professors like Dr. Chand, Dr. Medina, Dr. Conner, Dr. Liang, and Dr. Rosendorf. Every one of them brought invaluable added-value to my academic life. My study abroad in the United Kingdom provided me with broader critical thinking in development studies. This opportunity was made possible by the encouragement and support of the Government Department at NMSU. All my years in academia helped me become aware of the problems faced by our society, which in turn led me to pursue a Ph.D. in Political Science. I am currently in my first year as a Ph.D. student at Kent State University where I work as a Teaching Assistant for courses in research methods.



Paige Sharp, MPA, 2017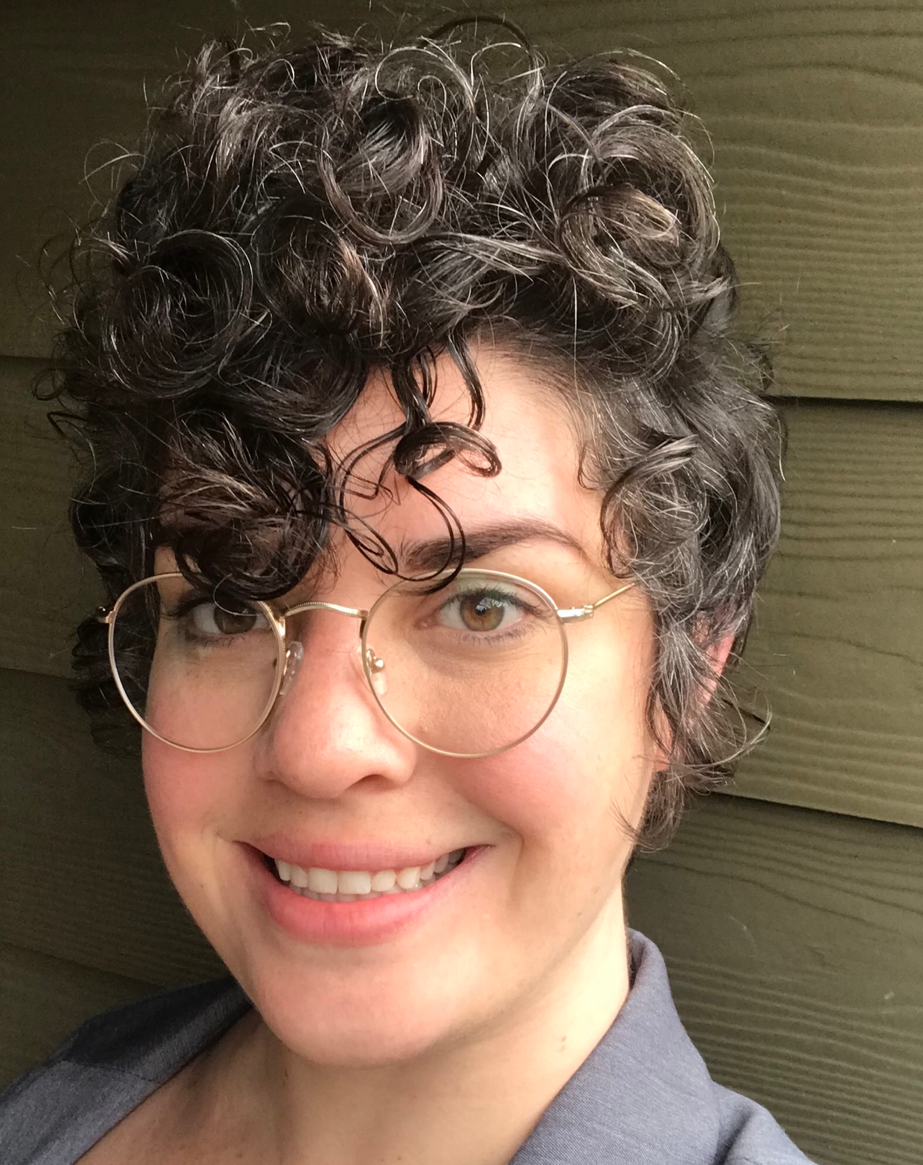 Community Engagement Coordinator, Community Action of Skagit County.
After completing my first term of service with AmeriCorps VISTA I realized that working with local communities addressing poverty was where I needed to focus my efforts with my career. With a bachelor's degree completely unrelated to public service, I knew that I needed to go back to school. Although there were plenty of options for a Master's in Public Administration (MPA), New Mexico State University (NMSU) was my first choice because of my interactions with the staff and faculty right from the beginning of the application process. The faculty was all helpful in explaining to me what the next two years would like as a student and where these courses could take my career. From learning about economics to ethics I felt more than prepared to take on a position in public service. My two years as a student and Graduate Assistant I felt supported and encouraged to complete my second degree. I know this is something I would not have been able to get from other universities. NMSU and their government department helped me get to where I am today. After graduating with my MPA in May 2017 I decided to serve again with AmeriCorps VISTA as a team Leader advocating for first term service members, supporting them throughout their year, and preparing them for life after AmeriCorps. I then accepted my current position in the state of Washington as the Community Engagement Coordinator at Community Action of Skagit County. Here I serve as both the Project Director for the local 10-member AmeriCorps VISTA team and as the Volunteer Center Coordinator for the Skagit Volunteer Center. Being able to engage with volunteers trying to better themselves and their community is exactly where I wanted to be, and I could not be here doing what I love without the education I received from NMSU and their Government Department.



Zachery A. Grigg, MPA, 2018; BA Sociology and Law & Society Supplementary Major, 2015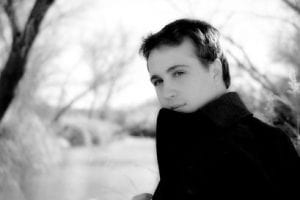 The decision to pursue graduate studies is a lofty one. It not only requires that an individual be willing to diligently commit to their studies but a Faculty that is dedicated to student success. From my very first meeting with Dr. Christina Medina, the MPA Program Director, I knew I was in the right place. Over the next two years, I continued to be amazed by the quality and rigor of instruction. For those, like me, who intend to engage in original research and eventually doctoral studies, you will be hard pressed to find a program that is more supportive and encouraging. The Government Department faculty are deeply committed to student research and publications. My own thesis chair, Dr. Thaddieus Conner, was instrumental in shaping my scholarly development. I can confidently say, without any reservation, I am a better political scholar today because of Dr. Conner's mentorship. Moreover, Dr. Medina works diligently to offer students opportunities to travel to academic conferences and present original research.

While pursuing my MPA I was afforded the opportunity to serve as a Graduate Teaching Assistant to Professor Natalie Harmening. Little did I know then, it would lead to a career. Professor Harmening encouraged me to be an active figure in the classroom and progressively increased my role in course development. By the time I completed my MPA in May of 2018 I had significantly developed my pedagogical skillset and was confidently able to develop, teach, and evaluate coursework at the college level. With my MPA complete and recommendation from the Government Faculty in hand, I began teaching as a government professor at El Paso Community College in June of 2018—just 14 days after graduation.

As my fellow alumni will attest, regardless of whether you intend on using your graduate degree as a practitioner or scholar you will find opportunities will open up thanks to the faculty you meet, the skills you develop, and the lifelong friends you make here at New Mexico State University's Department of Government.





To be updated:


From Marcia Mundt, B.A.

With the generous support of NMSU faculty and staff, especially my professors in the Government Department, I was awarded a Fulbright Full Grant to continue my education at the graduate level. As such, I am now working towards an MA in Peace Studies at the University of Bradford in the United Kingdom. I have been fortunate to take advantage of the opportunities at NMSU and apply them in a globally vital and challenging career path. On a more personal note, I look forward to learning more about the international community, particularly the United States' special relationship with the UK, through this exciting cultural exchange.



From Erik Paulson, MPA

I'm the Special Assistant to Cabinet Affairs for the State of New Mexico, which means that I am in a support capacity to the Director of Cabinet affairs. I deal directly with the Cabinet Secretaries, work with the Governor's Capital budget, and also help ensure that the cabinet level departments are meeting the goals and objectives set out in their performance reviews. It even forced me to open those Budgeting books and remind myself of the proper technical language.


From Douglas Fisk, B.A.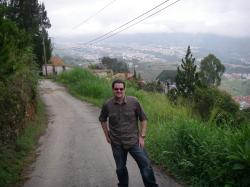 As a graduate of the Department of Government at NMSU, I have been blessed with ample opportunities to serve my country -both at home and abroad. As a U.S. Diplomat working for the Department of State, I have served in Washington DC, Mexico, Croatia, and Venezuela. Throughout my career I have worked on a wide variety of issues, ranging from human rights and refugee issues, to the promotion of ethnic reconciliation in post conflict societies. I have assisted American citizens overseas in distress, adjudicated U.S. visas and passports, and worked to combat the global scourge of trafficking in persons. Whether arranging bilateral meetings between the heads of state, or assisting members of Congress on fact finding missions abroad, the education and training I received at NMSU        were key factors in my current career path.

In addition to the superior instruction and mentoring I received from my professors in Las Cruces, as an undergraduate I was provided opportunities to lobby at the state legislature in Santa Fe, work in the U.S. Senate, and even attend a national conference at West Point to discuss regional and global affairs with foreign policy experts. While the path to success certainly isn't guaranteed in life, I am confident that the superior education I received from the Department of Government at NMSU was a key factor in my career path. Although I have traveled the world over, almost 16 years after graduating from State, I still get the feeling of "coming home again" whenever I am fortunate enough to return to Las Cruces.



From Stephen Groll, B.A.

Lt. Col. Stephen Groll received his bachelor's degree in Government and History from New Mexico State University, graduating with distinction. He currently serves as the department head of the NMSU Aerospace Studies Department. He was commissioned via ROTC in May 1991. He also has Masters Degrees in Public Administration and Military Operations. He has just been reassigned to NMSU from the Pentagon where he was the Branch Chief, Future Requirements Branch, for the E-4B National Airborne Operations Center. Lt. Col Groll is a Master Navigator with over 3,200 flying hours in the T-43, EC/KC-135 and the E-4B aircraft.