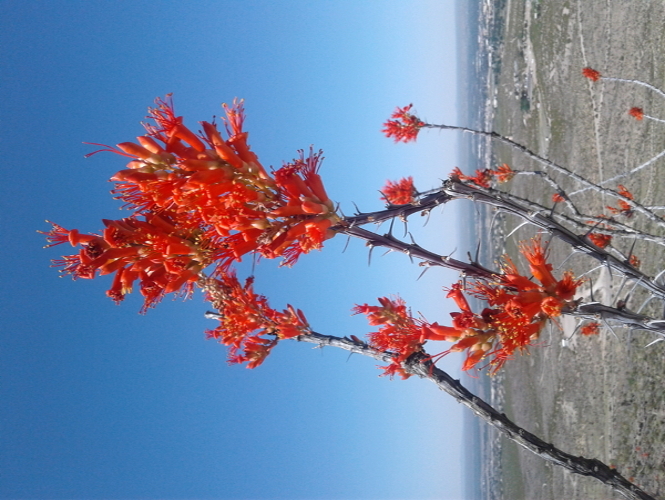 Graduate students can relax by hiking in the Organs.
The MA program provides coursework in each of the major fields of political science and prepares students for a variety of careers in teaching, public service, and the private sector, as well as for further graduate study. Most courses are scheduled in the evening, with the program taking approximately two years to complete.
Pursuing versatility and policy relevance, the MA degree program offers coursework and supervised student research in the fields of American politics, comparative politics, international relations, public law, political theory, public administration and public policy.

In developing their program of study, some MA students take advantage of NMSU's location on the US-Mexico border and the active involvement of the university community in many international programs. Others pursue academic programs in security studies, Latin American studies, and international affairs.

The M.A. program requires 36 credit hours of class work, and provides both a thesis option and a non-thesis option involving a specialized academic project. Students choose which option they want to pursue at the end of the first semester of course work or completion of 9 credits.

The graduate program is sufficiently small to encourage a supportive environment for individual growth through small seminar instruction and close faculty supervision. The presence of students from throughout the country, nearby military bases and abroad provides ample opportunities for cross cultural contact in a stimulating learning environment.

Prospective students are encouraged to review program requirements in our MA Student Information & Program Guide and the Graduate Catalog (please see below links). 


Masters Accelerated Program (MAP)
In addition to our traditional MA program, we also offer the Masters Accelerate Program (MAP). The MAP program encourages qualified undergraduate students to consider taking graduate-level courses in their junior or senior years. Eligible students can "double count" up to 12 graduate-level credits by applying them to their BA degree as well as to the graduate degree if they are later admitted to either the MA in Government or the Masters in Public Administration (MPA). For more information, please review the MAP Program Guide. 

NMSU Graduate School
Apply to the Graduate School at https://gradadmissions.nmsu.edu/how-to-apply/


For additional information, please contact the chair of the MA Program Committee, Dr. Sabine Hirschauer, tel: 575-646-4935, shirscha@nmsu.edu