Alumni and friends are of critical importance for the success of students, faculty and staff in the Department of Government. By contributing to an existing scholarship or by creating a new one to reflect your values and interests, you will join a large and proud family of donors who share your passion for political science and public administration.
It is quick and easy to make a donation. Just scroll down to the list of scholarships below and click on a link and enter your information.
This semester we are highlighting the Government General Scholarship. See below for a description all our scholarships. If you have questions, please contact Dr. Neil Harvey, Academic Department Head, at 575-646-4935 or nharvey@nmsu.edu
Thank you for supporting our students!!!


 EVERY. GIFT. MATTERS.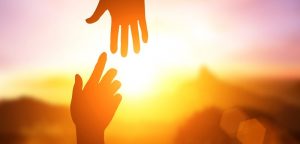 Your gift to the Department of Government at NMSU is an investment not only in the future of our students but increases the Department of Government's contribution to the development of NMSU, New Mexico, the United States and the world. Our students learn skills in, among other things, communication, organizational development, research, analysis, and critical thinking. Our graduates become leaders in government, industry, academia, and always working toward the common goal of making the world a better place through our commitment to public service.

We invite you to join us in building on our continued excellence so that we can provide an outstanding educational experience for our students. Your investment will have an immeasurable impact that extends throughout our state, our nation, and beyond.


Department of Government Scholarship Funds and Endowments
Government General Scholarship: Open to all majors in good academic standing who are enrolled in the BA Government, MA Government or Masters in Public Administration (MPA). Awards are made to students who apply for support for specific projects, such as attending professional conferences or taking part in study abroad programs, as well as general book stipends and other assistance to ensure student success, particularly in their freshman and sophomore years.

Model United Nations Program: Funds provided to support the activities of NMSU's Model United Nations team, including participation in the annual National Model United Nations (NMUN) Conference in New York City each spring.

Government Department: funds provided for general support for departmental events, such as speaker series, workshops and conferences

Roque M. Lujan Fund for the Study of Public Administration and Government: Honoring the memory of Roque M. Lujan, father of Mary Lujan (MPA 2002), this fund provides scholarships to graduate students in Public Administration and Government.

Nick Franklin Model United Nations Current Use Fund: Provides support to help cover expenses related to the activities of NMSU's Model United Nations team, including participation in the annual National Model United Nations (NMUN) Conference in New York City each spring.

Government Scholarship (same as Government General Scholarship. See above)

Roque M. Lujan Seminar Endowed Fund: Funds provided to support computer equipment and other needs to keep the Roque M. Lujan Seminar Room (Breland 358) in top working order.

Dr. Leonard R. Sugerman Model United Nations Endowed Fund: Named in honor of long-term NMSU Model UN supporter, Col. Leonard Sugerman, this endowment supports the activities of the Model United Nations program at NMSU.

Social Justice Award Endowment: This endowment provides monetary awards and recognition to faculty, students and staff who contribute to social justice through activities that go beyond their normal teaching, research or service work. The award is presented each year at NMSU's J. Paul Taylor Social Justice Symposium.

Roque M. Lujan Endowed Fund for the Study of Public Administration and Government: Honoring the memory of Roque M. Lujan, father of Mary Lujan (MPA 2002), this fund provides scholarships to graduate students in Public Administration and Government.

Nick Franklin Government Endowed Fund: Provides monetary awards and recognition to outstanding undergraduates who are enrolled in the BA Government or the Supplementary Major in Law & Society. Each spring, the department makes two awards from this fund, both named for Mr. Nick Franklin's government professor in the mid-1960s, Professor Donald Kreitzer: the Donald Kreitzer Government Scholarship and the Donald Kreitzer Law & Society Scholarship

Nick Franklin Endowed Scholarship for Public Policy: Funds provided to make one annual award each Fall to majors in the BA Government, MA Government and MPA programs with a strong commitment to the study of public policy. Awards are given one year to an undergraduate, and the following year to a graduate student in the department. The first award was made in Fall 2016 to an undergraduate student.

Hendrickson Family Endowed Scholarship: Funds provided to support undergraduate and graduate students in the Department of Government. Preference will be given to students who are also enrolled in the Honors Program.

Louis A. Vega Endowed Scholarship for Experiential Learning: Funds provided to support outstanding students who engage in internships or similar extra-curricular programs that connect government, business and civil society.

Jose Uranga Endowed Scholarship: Supports Government and Law & Society major, particularly those seeking to go into a law-related field.

Please select from the following list: