Ph.D University of Oklahoma 2012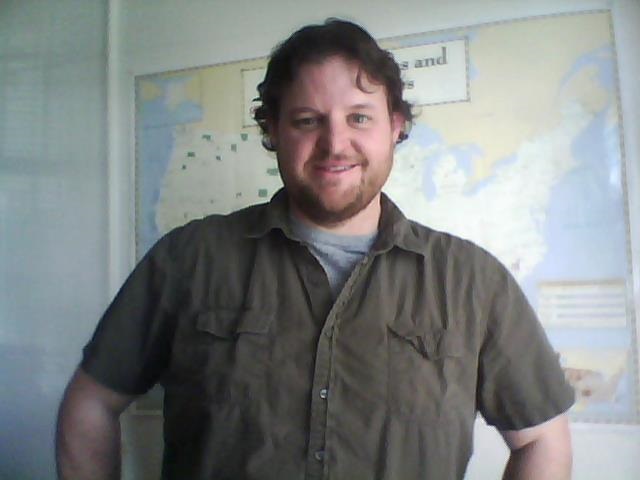 Areas of Specialization
Public Management
Intergovernmental Relations
Public Finance and Budgeting
Education Policy
Tribal Governance and Administration
Research Interests and Publications
Dr. Conner completed his Ph.D. in Political Science at the University of Oklahoma in 2012 with an emphasis in public administration, public policy, and American politics. He is interested in questions related to public management and collaboration with a particular focus on the involvement of American Indian communities in service delivery networks.  Dr. Conner has published several articles on collaborative governance, intergovernmental relations, public opinion, education policy, and race and ethnic politics. He also teaches a number of undergraduate and graduate level courses including research methods, public budgeting and finance, public administration, public management, and American Indian politics. He has also served as interim MPA Director and as a reviewer for the Policy Studies Journal, Public Administration Review, American Review of Public Administration, Business and Politics, Social Science Journal, and Public Administration. He is also the former editor of the Indigenous Policy Journal.
Select Publications
Conner, Thaddieus. (forthcoming). "Deserving and Engaged: How Individual Attitudes Influence Stakeholder Engagement." Politics, Groups, and Identities.
 Conner, Thaddieus, Aimee Franklin, and Christian Martinez. 2021. "Gambling on Decentralization: How State Regulatory Environments Condition the Impact of Federal Policy." State and Local Government Review. 53(4): 298-316.
 Conner, Thaddieus and Aimee Franklin. 2019. "20 Years of Indian Gaming: Re-Assessing and Still Winning." Social Science Quarterly. 100(3): 793-807.
Conner, Thaddieus. 2017. "Exploring the Diverse Effects of Stakeholder Engagement on Organizational Performance." American Review of Public Administration. 47(6): 634-647.
Conner, Thaddieus, Matthew Nowlin, Thomas Rabovsky, and Joseph Ripberger. 2016.  "Cultural Theory and Bureaucratic Values: Examining Trust as a Motivation for Collaboration." Public Administration. 94(4): 915-932.
Conner, Thaddieus and Stephanie Witt. 2016. "The Role of Capacity and Problem Severity in Adopting Voluntary Intergovernmental Partnerships: The Case of Tribes, States, and Local Governments." State and Local Government Review. June (48): 87- 99.
Conner, Thaddieus. 2016. "Representation and Collaboration: Exploring the Role of Values and Beliefs in the Collaborative Process." Public Administration Review. 76(2): 288-301.
Conner, Thaddieus. 2014. "Collaboration and Indian Education: Exploring Intergovernmental Partnerships between Tribes and Public Schools." Journal of American Indian Education. 53(2): 48-65.
Courses
Public Budgeting
Ethics in Government
Political Research Skills
American Indian Politics
Introduction to Public Administration
Introduction to Political Science
Contact Information
Email at conner03@nmsu.edu